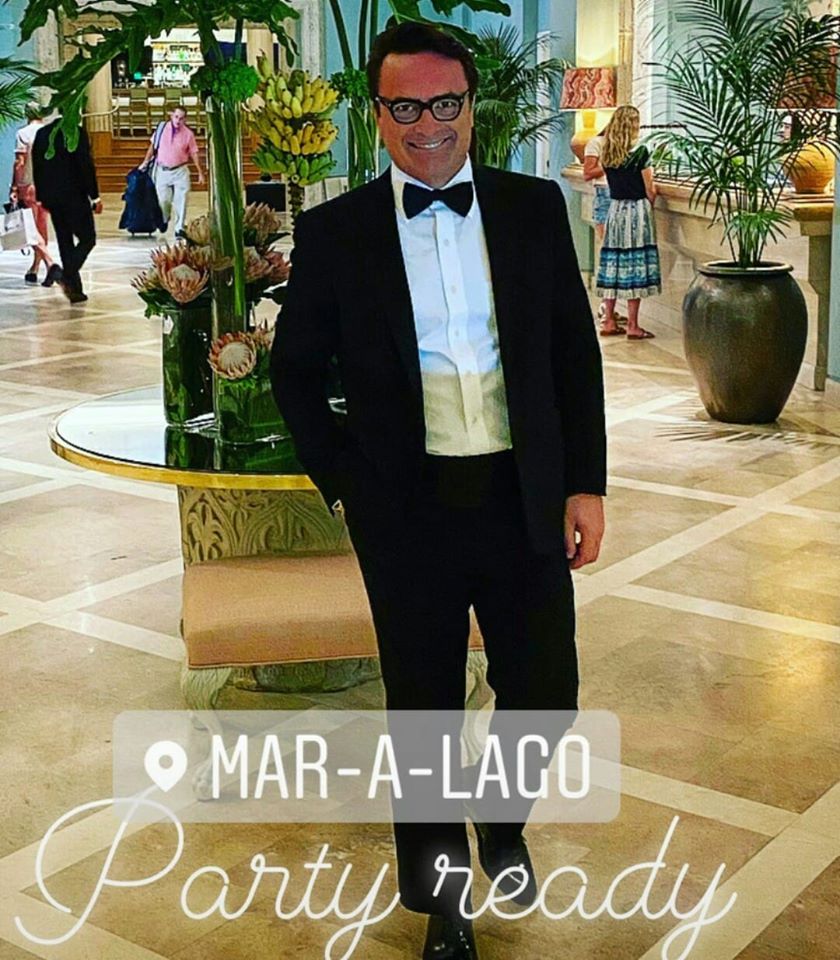 Ovo je udjedno i sad već tradicionalna osmrtnica ljudima koji su me blokirali na Facebook-u, ali ovog puta sa sasvim posebnim twistom.
Obećao sam ovu priču nekim ljudima pa, promises kept
Preludij: Napokon dakle, dogodilo se i to, nakon otprilike 3 godine Facebook prijateljstva (i jednog uživo susreta, na večeri u Esplanadeu) blokirao me gospodnin Ratko Knežević vjerojatno najmutnija ličnost na Balkanu, odmah pored Mile Đukanovića koji je najveći drug lord u Europi, ali i Ratkov vrlo dobar prijatelj, sa jasno kumskim odnosima, ali i nekim malo čudnije prirode.
Milo Đukanović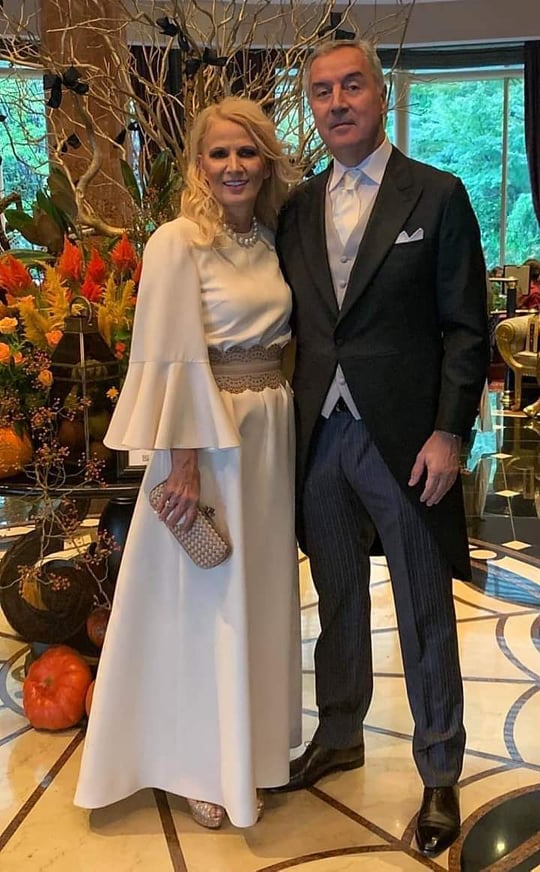 Ali Ratko, Ratko je nešto još mutnije, još ljigavije, ali i još gluplje, a osim uobičajenih glasina o vezama sa UDBA-om, jasnim vezama s globalnom financijskom elitom preko Londona, ali i, kako to obično kod nas biva, s cijelim balkanskim krim miljejom, tu ćete pročitati i druge sočne informacije koje iz misterioznih razloga nitko u hrvatskim medijima ne objavljuje. Pa neka bude objavljeno.
U međuvremenu doznajem da je Denis Kuljiš već pisao o njemu u svojoj poznatoj knjizi o 20 protagonista tuđmanizacije, evo li link na izvadak iz nje, ovdje, dakle objavljeno na ovom blogu.
1. Krenuti ću ipak kronološki. Ratka sam prvi put vidio kod Romana Bolkovića na njegovom izvrsnom talk showu 1 na 1 (kojeg svima toplo preporučam), prije dakle nešto više od 3 godine, kada je rekao puno toga, primjerice, da radi na relaciji Shanghai – London (nije bilo posve jasno što točno radi, i ovo će biti leitmotif kroz cijelu priču). Nadalje, Tada je nahvalio Kinu, ogromne kineske banke, njihovu poslovnu kulturu, a i rekao par razumnih stvari o hrvatskoj ekonomiji, komparativnoj prednosti turizma, i slično, pa sam ga odlučio pohvaliti u inboks i dodati na Facebooku. Srdačno je prihvatio i to je to. To je bilo okej, neko vrijeme.
2. Najednom, kao da je postao druga osoba preko noći, počinje pričati o Kini kao novom Gulagu, Raeganovom Carstvu zla, pridružuje se Washingtonskom gerijatrijskom China hawk think-thanku pod nazivom China Present Danger, gdje sjedi i malo je reći "notorni" rasist i paranoik Steve Bannon (koji kao mnogi članovi sam sebi daje titulu honorable member (?!?). Mislim da imaju i Grand Wizzarda, ili bi trebali), koji su proglasili eto rat Pekingu, doslovno naime: ima i izvrstan i humorističan članak o tome od našeg ponajboljeg stručnjaka za Kinu i međunarodne odnose, Branimira Vidmarovića. No dobro, ne uzimam to u tom trenutku potpuno za ozbiljno, ali primjećujem čudan shift u stavovima na Ratkovim Facebook objavama. Javlja se patološko obožavanje Trumpa, ali i to mi je u to vrijeme još bilo normalno. Javlja se i gorespomenuta duboka mržnja prema svemu kineskom, a epizoda 1 na 1 sa voditeljem Romanom Bolkovićem u kojem Ratko pjeva hvalospjeve Narodnoj Republici Kini misteriozno nestaje sa Youtube-a. Tako je nekako nestao i sam raison d'être mojeg dodavanja njega, ali o tom po tom.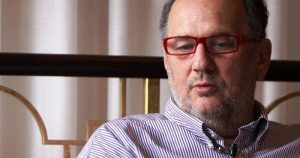 3. Kad sam se za prethodni Božić, dakle 2018., vraćao u RH, jedan hrvatski poduzetnik u Kini mi je za Ratka Kneževića rekao da je "lobist" (što je jako zanimliva karakterizacija, dakle naglasak na navodnike), i također napomenuo "s nekima te bolje ne vidjeti". Ipak, iz znatiželje ili naivnosti, sastao sam se sa njm u Esplanadi u Zagrebu. Istovremeno je bila američka delegacija tamo, i Plenković, ali to je vjerojatno bilo slučajno (otišli su neposredno nakon što je on došao). Neki pak ne vjeruju u slučajnosti, "čuli su za njih ali ih nisu nikad vidjeli", da citiram jedan film. Zatim je krenula najnadrealnija večera u mom životu. Ispitivao sam ga svakakve gluposti, pričali smo o Kini, hrvatskim poduzetnicima, političarima, ali nikad, ali baš u ni jednom trenutku nisam dobio jasno mišljenje od njega, niti čak govor tijela koji bi se mogao pročitati, skoro kao da je treniran za to, a Bog zna da se smatram dobrim čitaćem, jer to apsolutno to jesam 🙂 . U međuvremenu saznajem o navodnim vezama sa UDBA-om, te jasno:

O ničemu dakle čvrstog stava, i vrlo dobro istreniran poker face. Osim naravno o tome da je Kina ekstremno komunistička (što je meni suludo smiješno kao ideja), o tome je imao jako čvrst stav i jedino o tome, Kina je Sjevjerna Koreja i Kina je Gulag, što će kasnije poput kakve mantre često ponavljati i na Facebook objavama. Tamo, po Ratku, Partija sve krade. Ja živim ovdje preko tri godine, poslujem, te znam nekoliko tuceta ex-pata koji rade isto, i nitko ni mene, ni njih nije pokrao, dapače vrlo smo poštovani, ali ok, naime. Tada shvaćam da je imao neugodno iskustvo u Kini, da ga je neki partijski službenik otkrio ili kao špijuna ili kao hohštaplera (po svoj prilici oboje :)), figurativno naguzio, jer u Kini partijska hijerarhija, i samo partijska hijerarhija diktira moć, a ne velićina tajnog računa u Dubai-u (Ameri imaju onu poslovicu, onaj s najviše novaca za stolom je uvijek šef. U Kini to nikad nije tako). Dapače, vjerojatno ga je notorno tajnoviti kineski FBI i CIA (u jednom) brzo otkrio, naročito jer je to bilo doba masovne internetske provale podataka svih američkih operativaca (Minsitry of State Security). Ali ovdje ne forsiram temu dalje, mrzi Xi Jinping-a, to je to, ne mogu tu ništa iako sam kratko pokušavao. Postavljam još realno glupih pitanja, ali nisam više ni znao što bih i umoran sam od neke španjolske pive, i nedostatka smislenih odgovora s njegove strane. Za što je i treniran, jasno.
(Inače o tome što po kineskoj političkoj teoriji znači kapitalističko društvo i dobro objašnjava gore spomenut obrtaj odnosa financijske i političke moći objasnio je Eric X. Li).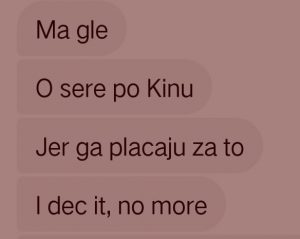 Dan nakon toga je mi je i netko drugi, koga sad neću imenovati direktno, ali dovoljno je reći da je poduteznik, rekao, uživo i na kavi, te naoko smrto ozbiljno – "zašto si se sastao s njime", nakon čega je odlučno izustio pitanje "Koji će ti to kurac u životu?" verbatim, i onda nastavio prodorno gledati u oči da poanta bude jasnija, te držati pauzu, što je svakako dobra tehnika. Tada sam shvatio da sam očito zajebao, ali reko sam sam seb: mlad, naivan, nebitan, koga briga. Okej. Idemo dalje.
4. Zašto je Ratko Knežević toliko notoran, za slučaj da do sad niste pročitali gornje članke o njemu? Kao prvo, išao je sa Milom Đukanovićem u razred, i sa tim stvorom bio najbolji prijatelj, jasno i kum mu je. Pomogao je preko veza sa London School of Economics izobirati da se Crna Gora efektivno stavi na mapu Europe, u koje vrijeme je imao i vladin privatni avion na raspolaganju, o čemu postoje detaljne priče na Internetima. Po njegovim riječima, bromance je trajao sve dok ovaj nije ubio Pukanića, ali njegove riječi su u najmanju ruku dubiozne istinosne vrijednosti. Činio se iskreno dok je pričao o tome, i možda je i bio, ali ne vjerujem da on može osjetiti empatiju: čovjek je najčišći primjer Dark triad (narcisoidnost, makijavelizam i psihopaija) osobnosti koji sam ikad vidio, a to je puno za reći jer sam upoznao svakakve ljude, ali i volim psihologiju. Uostalom što točno pozitivno možemo zaključiti o čovjeku koji je bio bestie sa najvećim prvo duhanskim pa drug bossom Europe koji je direktno ili indirektno odgovoran za 50-ak naručenih ubojstva odnosno atentata, ako ne stotinjak, samo ako je sudeći po dostupnim info na engleskom Wikipedija članku o njemu (koji je već linkan)? Izbjegao je Milo suđeje u Italiji na temelju diplomatskog imuniteta, isplati se biti premjer Escobar. Desetljećima vlada, ne znam, to je valjda neki Putin/Vučić model demokracije.

Ovdje valja dodati još nešto ekstremno sumnjivo: u vrijeme našeg Facebook prijateljstva, često sam ga ispitivao o Vučiću, Mili Đukanoviću, poznatoj kokainskoj ruti, srpskim aferama o kojima je pisao i Index, ruskom pritisku na Srbiju i slično. 



U jednom trenutku tako pitam i direktno i detaljno o Mili. Odgovor: šutnja. Ono što danas sa naknadnom pameću mogu zaključiit jest da je cijeli ovaj tobožji razilazak sa Milom "for show" odnosno za narod, medije, a da je u stvari i dalje duboko upleten u cijelu operaciju. Ovo je naravno samo spekulacija, ali postoji jako puno indicija, osim moje anegdotalne, koje je čine plauzibilnijom, i broj tih indicija raste iz dana u dan.
5. I to sve, to je u biti početak. Onaj leitmotif mi je oduvijek bio najzanimljiviji. Kaže jedan moj pametni prijatelj, "kad ti netko ne zna objasniti čime se bavi u rečenici-dvije, znaš da je hohštapler". Primjera radi, tako je meni Ratko na večeri rekao da je "stručnjak za krizni menadžment grupa i pojedinaca". Konkretna dugačka sintagma nema puno smisla izvan nekog menadžerskog lingoa gdje pričaju o "helicopter view-u" i "rainmakerima" (i da pohvalim očito budućeg menadžment gurua Branimira Vidmarovića na kreativnosti, Orbital strike veiw-u), ali zanimljivo mi je bilo da je nikad više nigdje nije ponovio to kao karekterizaciju svojeg posla. Po jednima je dakle "lobist", gdje su navodnici očito ključan dio formulacije, sam kaže da putuje 200 000 km godišnje, čas je u DC-u čas u Londonu, po drugima špijun, udbaš i kriminalac, na jednoj slici grli Putina (što je osporio čak u komentaru kad sam ga pitao, ali doslovno, postoji slika. Voli on te Donald Trump "vjeruješ li meni ili svojim očima" laži). S druge strane oni koji su kopali su našli da je na, malo je reći čudnoj funkciji neke Nigerijske energetske kompanije (?!?). Detaljne podatke o samoj kompaniji je notorno teško naći, ali ovakvi ljudi i vole tajnovitost, no po onome što vidimo radi se o dealovima od više stotina milijuna dolara.
No što se zapravo dogodilo u Kini nije mi rekao, osim što je maloprije lagao "da je došao tamo i vidio kako je te zamrzio komunistički sustav", danas uobičajen tune za sinofobe svih vrsta, ali je, vjerojatno zbog alkoholne anterogradne amnezije, prikladno zaboravio da je u međuvremenu pjevao hvalospjeve Kini kod Bolkovića, zbog čega sam ga, da napravimo i krug, i dodao (a što je javno dostupno na Youtube-u, dok nije misteriozno nestalo. Čudni su putevi Ratkovi).
I, što na kraju radi Ratko Knežević? Meni je iskreno nasmiješnije kad ponovno gostuje kod Bolkovića (ali ovog puta drvlje i kamenje po NR Kini), pa dolje, ispod, kako to obično biva, piše dakle "Investitor". Brilijantno. 🙂
Toliko zasad o liku i djelu Ratka Kneževića, najmutnijeg našeg ali svjetskog "lobista", menadžera, James Bonda, ali ponajviše jadnog hohštaplera koji ne zna, ali doslovno ne zna racionalno raspravljati, što je bio na kraju i povod za block koji je pak povod za ovaj tekst.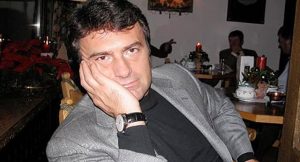 6. Sad malo o razlogu blocka, dakle (s njegove strane). Dark triad su moćni ljudi kad su inteligentni. Jadni Ratko je low IQ i ne može zadržati logičku nit u raspravi niti jedan komentar. Screenshotao sam posljednu raspravu kao primjer. Drugo, davao mi je mudro razne savjete, prehrambene, te pričao nebuloze o parazitima (?!?) i nekim suplementima kojih treba piti u nenromalnim količinama, dakle, priče koje su dostojnie 85 IQ deranged boomera, a na što sam sve zahvaljivao jer sam eto pristojan, a i makivajelist. Mislim, dovoljno je reći da je ludo dogmatični Trumpovac, ali ovo je već bilo na rubu smiješnog, a tada mi je bilo tužno. Najzad razumijem zašto cjeni Trumpa; bez svojeg privilegiranog starta ni on ni Trump ne bi mogli obavljati posao kognitivno zahtjevniji od upravljaca viličarem u skladištu, valjda bi i to zajebali, but I digress. U međuvemenu mi je prijatelj rekao da je to u stvari itekako zahtjevan posao, pa pričanje o helicopter view-u, okretanju glave 360 stupnjeva oko svoje ose (sic!) jer su mogućnosti svuda "a mogućnosti su sloboda, svaka vrsta slobode" i drugi genijalni statusi koje ću jednom ovdje uploadati, postaju bolji izvor legitimiteta, a i prihoda kada se samouvrjeno pitcha Nigerijskoj energetskoj kompaniji. Šteta što naš tragičan junak Ratko nije shvatio mogućnost da prestane pijan pisati statuse, možda bi onda shvatio i onu o Hegelovu o nužnosti kao slobodi, ili je pak to okretanje glave za 360 stupnjeva opis osobnog iskustva upravo pijanog pisanja statusa? Ignoramus et ignorabimus. Samo mu preporučamo da ne bude pijan u helikopteru.

7. Jedna zajednička i meni jako draga FB prijateljica linkala me i teggala u vijest o jedenju šišmiša u Kini (što su mogući prjenosnici Wuhanskog koronavirusa – kasnije se saznalo da je to u stvari jedna vrsta zmije). Nisam ulazio u autentičnost Daily Maila ali rekao sam, "valjda, štajaznam". Ljudi imaju problema shvatiti da je Kina cijeli svijet u malom. Ali Ratkov prvi komentar je bio najgore rasističko smeće, da oni nisu civilizacija (jer eto 0.01% ruralne populacije jedne nama neobične životinje). Pa sam ja odgovorio sa 20 kineski superiornih kvaliteta ili postignuća , statistikom o superiornom IQ-u, te člankom o AI supremacyu gdje najveći stručnjak sa Harvarda piše za National Interest, inače njegov dragi right wing news outlet, na što je on rekao džabe ako jednu šišmiše, ali i spomenuo Mao-a iznebuha kao da je sve to eto nekako povezano. Jer u Ratkovom mozgu, je. Imao je i jedan agument po kojem je USA creidt card market veći od cijelog izvoza Kine, što mi je 3 sekunde guglanja pokazao da je priglup argument. Odgovorio sam pristojno se da ne mogu usporediti kruške i jabuke. Samo Wechat i Alipay daleko prestižu milijarde dolara američkog spomenutog tržišta, a što se čak spominje u članku, kojeg je evidentno bio prepijan da čita. I očtio prezauzet…Sramoćenjem. Uostalom Kina je sa par sto milijardi USD izvoza i dalje najjača izvozna sila svijeta odavno, i to je upravo uspoređivanje kruška i jabuka, koje je valjda naučio na London School of Economics. Rekao sam mu i da je FX reserve Kine 30 puta veći od onog čime se hvali, pa je zašutio, jer kažem, ne zna raspravljati niti dva ili tri komentara u nizu o istoj temi, i krenuo je tome kako sam narkoiziran (?!?) i na opioidima i halucinogenima (jer sam pričao jednom o opioid crisis koji je potpuno krivo shvatio, te sa još jednom njegovom prijateljicom o antidepresivima koja je klinički psiholog u Americi, a koju ovom prilikom pozdravljam, long story), što je ironično jer je očito debelo pod gasom pisao, a obzirom na imperijalni i suludo autoritativan stav te veze sa Milom, kokain kojeg je sad pun Zagreb a i cijeli slobodni Zapad mi je nekako tu upao u oko kao mogućnost. Za one koji ne znaju, a to su uglavnom svi, kombinacija etalnola i kokaina u jetri sintetizira spoj kokaetilen koji je mnogo potentniji od samog kokaina. Ali možda je samo ekstremno neugodan i priprost pijanac, a i otrkio svoju pravu prirodu – in vino veritas. Nakndano saznajme da navodno "puno gore i ružnije vrijeđa" sugovornike i da sa "svima tako raspravlja", ja ipak to nisam primjetio do sad, ali takav je glas na ulicama fejsbuka. Za kraj je ustvrdio da sam dogmatik po pitanju Kine (doslovno sam prije 3 h kritizirao nečije stavove u vezi umajivanja broja žrtava mmasakra na Tian'anmen-u, niti pušim pa makar jednu Partijsku laž, dok je njemu Trump sveto pismo). Ali eto, rekao je on to i ne ugušo se od ironije, ali najgore od svega, nema dovoljno ni razuma, ni samosvjesti ni, barem ne u tom trenutku, mentalne pribranosti (čuo sam i da odblokira ljude nakon blokiranja, što ojačava tezu o utjecaju raznih supstanci), da shvati kako suludo loše stvari priča, i kako je ultmativno u cijelom vrlo javnom raspravu napravio od sebe lakrdiju, sramotu i javno ruglo, do te mjere da su mi se ljudi u inbox počeli javljati sa posrpdnim komentarima o Njegovoj Visosti (uz obavezni caveat da ostanu anonimni, naravno). Da ne spomenem prečudne gramatičke i pravopisne, ma ne greške, nego not even greške, te suludi genocid nad jadnom interpunkciojom i slično (obavjestiti UN).
8. I onda mi je sinulo. Pa Trump! Naime, prije par dana je objavio, jasno sa Trumpovog instafeeda jer je to realno najbolji izvor (jednom mi je tako i Breitbart linkao indirektno. Neironično.), kako je deal ogromna pobjeda za Ameriku (radi se o Phase I Trade dealu USA i PRC). Onda su renomirani stručnjaci polja međunarodnih odnosa, geopolitike i ekonomije počeli pisati i ubojito argumentirati da je Kina realno jedini pobjednik u ove 2 godine, što ću i linkati malo niže. Arugumenti da je Trumpov hawkish pristup efetivno pomogao Kini. Da je deal predizborni stunt baš kao i Sulejmani, i smokescreen na impeachment. Dakle: Foreign Affairs, Politico, sve vrhunske analize bar none.
9. Naivno sam to iz dana u dan linkao na njegov slavodobitni status o "Trump winning", zajedno sa odabranim citatima. Nije ni "a" odgovorio, ali kipjelo je u njemu očito kao u ekspres loncu, kipjelo je još dvostruko gore jer nije mogao ni početi argumentirati jer nema mentalne kapacitete za to, i jer su mu baš kao i njegovom idolu Trumpu "facts the worst enemy". I sasvim očekivano, naletio je danas prikladno na Aurelijin (zajednička FB prijateljica) status u kojem me označila, šišimiš status dakle (sreća što ga nije izbrisala kako sam prvotno mislio, jer je stvarno pokazao tko je i što je i kakva je jadna sramota od nesigurnog narcisa. Srećom imam i sve screenshote, jer volim igrati šah 🙂 ), i iskalio je svoj rasizam odmah u prvom komentaru . Kinezi nisu civilizacija, maltene su divljaci, i onda sve ostalo sto sam već nabrojao u raspravi.
10. Ja sam i dalje pokušao biti pristojan, i rekao kako mi je žao a je ovakav pijan na fejsbuku javno ruglo (naravno to nisam rekao rekao, nego otprilike to ali na pristojan način
) , naročito jer mi je osobno vrlo drag bio uživo u Esplanadi onomad (što je polu-istina ali eto, barem to). On me nazvao onim što po njegovim riječima u njegovom kraju, Crnoj Gori, dakle očito velikoj civilizaciji, zovu "splačinom", te rekao i dramatičnio brže bolje učinio, block. Taktičko povlačenje kukavica je najmanje što sam očekivao od, da prostite, splačine. Za kojeg naknadno saznajem duboke veze sa cijelim balkanskim krim miljeom, osobne procjene Alke Vujice da mu je financijska korist jedini motiv u životu i sliče nimalo iznenađujuće informacije o kojima više u ovom podužem ali nevjerojatno informativnom blog postu (naslov ovdje je moja intervencija. op. f. 🙂 ) :
Ratko Knežević – Čovjek Splačina
Ja sam još odgovorio da je on hohštapler (kome to još nije jasno, žao mi ga je) i da mi je drago da ga je po svoj prilici primio od visokorangiranog člana Partije u dupe, da prosite francuski, te dobio blacklist za Kinu, što je u biti doživotni, ali tad je već bio blokiran. No bez brige, vidjeti će on sve ovo, ako već nije.
Toliko o tužnom, suludo mutnom, demetnom i duboko narcisoidnom, sociopatskom i makijavelističkom , ali tragično low IQ (kao što mi je poznanica davno rekla za njega, svaka joj čast na intuiciji) slučaju "lobista", globbetrotera, Hrvata (?), Katolika (?), Crnogorca, te sinofobnog rasita i neugodnog nakokainiziranog pijandure. Laka mu zemlja. Samo da još nadjem prikladnu sliku njega za stavit ovdje i voilà. (u međuvremenu obavljeno op. f.)

Cezar je jako sretan danas, jedva sam čekao da uništim ovog jadnog hohštaplera. Mislim da će potegnut još puno više alohola kad ga obavjeste o ovom statusu (originalno je ovo FB status). A tek kad krene o blog postu na službenoj web stranici, pa možda i FB stranica. Trebati će preći na jaču robu.
Pray for Ratko

🙂
Casear gaudet, danas je veliki dan. I prikladno je dragi Bog htio da bude Kineska nova godina, i to baš godina miša . Shvatite obje informacije u kontektu statusa kako hoćete .
SPQR

" I enjoy crushing bastards" – Julian Assange
EDIT: Naknadno su izgleda i osvanule prve prijetnje:

Na što sam odgovorio javno i ponosno. 🙂
EDIT EDIT: Naknadno dodajem neke citate Denisa Kuljiša koji je napravio, kako mi je netko tko dobro razumije psihologiju rekao, "najbolji opis Ratka Kneževića kao osobe".
S naslovne stranice Nacionalova mjesečnog priloga Nstyle, posvećenog praćenju životnog stila bezočnih skorosteka sa Zapadnog Balkana, u broju za ožujak, blista 18-karatni osmijeh Ratka Kneževića. Mladoliki princ lovaške kontraklase čije aristokratske pretenzije sežu do prekjučer, ima fabuloznu reputaciju stvorenu pod nimbusom nedavnog rata. U tom ratu su nastala i najveća bogatstva pa iznad sitnog pretvorbenog patricijata, stoji gornji dom ratnih profitera, sastavljen od perova koji su upravljali švercom cigareta, oružja i naftnih derivata. Šefovi su im u Haagu, ali njihov kapital slio se sad u najveće financijske tokove Zapada pa kotira na burzama.
Obzirom na samu količinu samog teksta, odlučujem objaviti to kao vezani ali posebi blog-post, u čast nedavno preminulom Denisu Kuljišu koji je po svoj prilici obavio bolji posao istraživanja lika i djela Ratka Kneževića od ikog drugog, živog ili mrtvog. Što ne čudi.
Caesar Franciscus Augustus Tusculum,
Pontifex Maximus et Imperator de Sacrum Imperium Croaticum, Filii Sol Invictus et Iuppiter Feretrius